Our teachers know their students and work with them to help them realise their potential as learners. Our focus on authentic learning and authentic assessment ensures that we challenge our students to grow in their learning and achieve their personal best.
Throughout our community of Sydney Catholic schools, we have shown high performance of our students in measures such as NAPLAN and the HSC.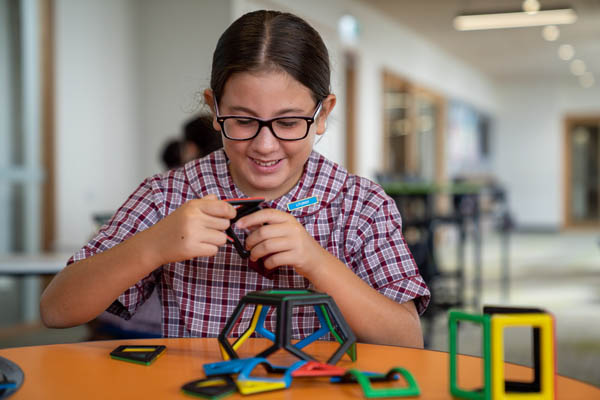 At St Mark's Catholic Primary School Drummoyne assessment data is used to inform our teaching and differentiate learning to support the learning needs of every student. We provide students with purposeful and authentic learning experiences to ensure all students are appropriately challenged. Our focus is to ensure that every student demonstrates appropriate growth and ongoing assessment, tracking and observation is used to monitor growth and plan for targeted intervention. Staff know the students well and are able to maximise learning opportunities to enable growth.  
Teachers use a variety of assessments – such as NAPLAN, Progressive Achievement Tests (PAT), Year 6  Religious Education Test and ICAS assessments – along with classroom-based assessments to measure and regularly monitor the growth of students' learning.
Some recent achievements:                                      
A number of students achieved within the top 5% in the UNSW International Competitions and Assessment for Schools (ICAS)

Two students were selected to join the Australian Youth String Ensemble

Four students won different categories at the Paper Plane Competition at Sydney University

Students have been selected to represent the school at the State cross country, athletics and rugby 

We have students who have won different sections of the Christmas Story Art Competition each year for the last four years

Students have gained highly commended in the Eureka prize competition and gained first place in the Bebras challenge for gifted students.