St Mark's Catholic Primary School Drummoyne has many facilities offering outside learning opportunities as well as classroom technology.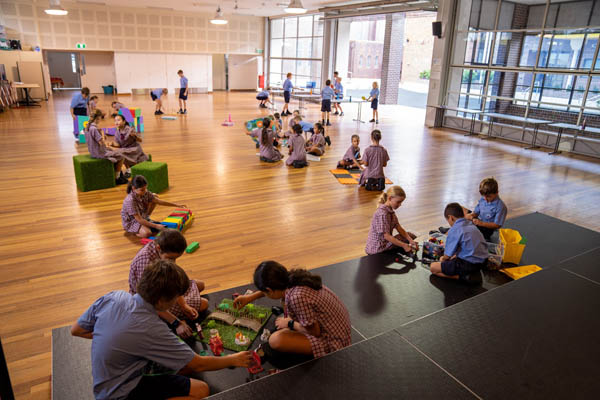 Hall
We have a large, multi purpose area hall, equipped with a stage and sound system and it is a frequently used space in the school and also accessed by external providers and the parish community. The students gather for liturgies and assemblies in the school hall and it is also used for other extra curricular activities during the week. The hall is used as a passive play area during lunch time for students to engage with an array of equipment, games and toys. Table tennis is a popular lunch time activity.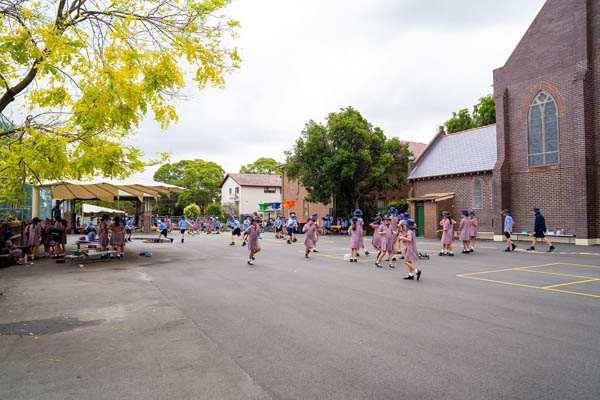 Playground
There are numerous play spaces for students to access and interact with peers. We have basketball hoops, handball courts and sand pits on the front playground space to cater for the physical movement of students. The playground spaces are well equipped with sporting equipment and imaginative play resources to ensure that recess and lunch breaks keep students engaged and occupied in a fun and safe way.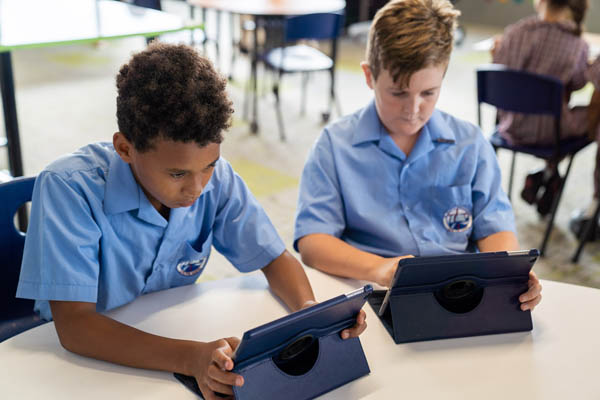 Technology/STEM
The school is well resourced with technology and digital resources that includes iPads, Chromebooks, Robotics and BeeBots to support and enhance student learning, critical and creative thinking. We are a designated Chromebook BYOD school (Bring your own designated device) from Years 3-6. Students can participate in Robotics club and coding lessons.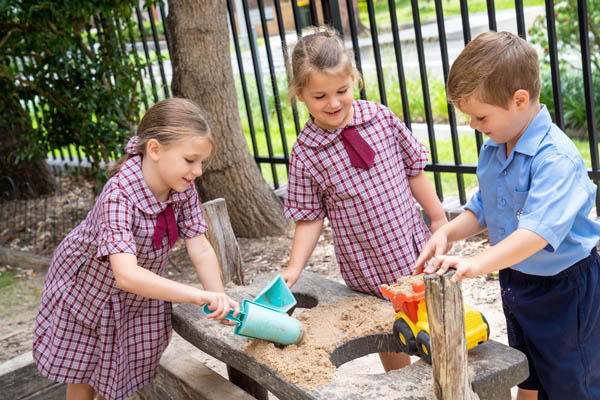 Sandpits
There are two large sandpits for the Kinder students to access during breaks and this encourages creative and sensory play.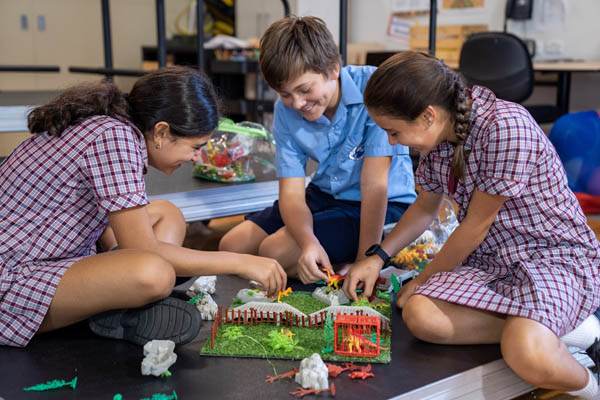 Before and After School Care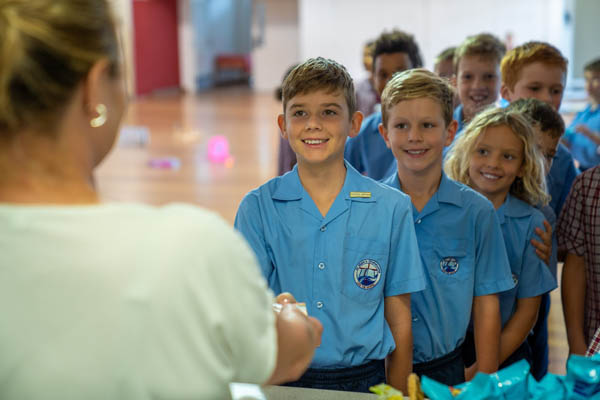 Canteen
St Mark's canteen is open 5 days per week and is run by a sub-contractor. The canteen menu and snack menu offer a range of healthy homemade options for the students and the menus vary in order to offer a range of suitable summer and winter food.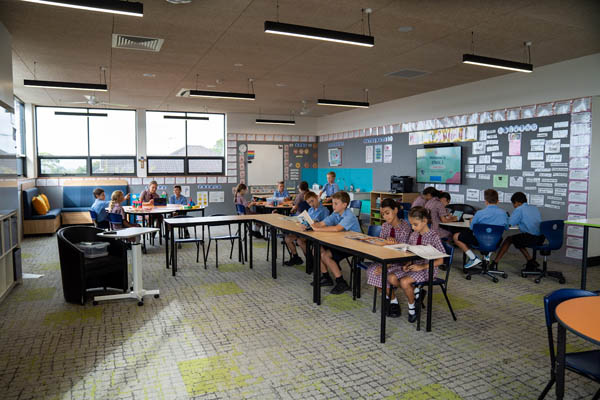 Classroom
All of our classroom spaces are newly refurbished with a contemporary look and feel. They are resourced with the latest technology to enhance the learning experience of students. Classrooms are light and spacious which creates a calm and productive learning environment for the students.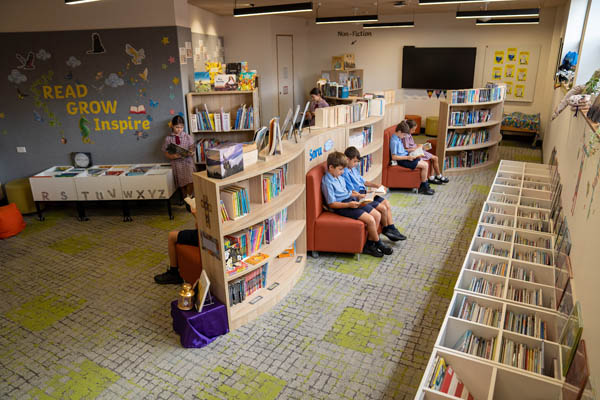 Library
The library is a welcoming space for all students where the love of literature is fostered through weekly library lessons led by your teacher librarian. St Mark's celebrates The Children's Book Council of Australia's annual Book Week with an array of activities to engage children in reading and usually a dress up parade. These activities change from year to year.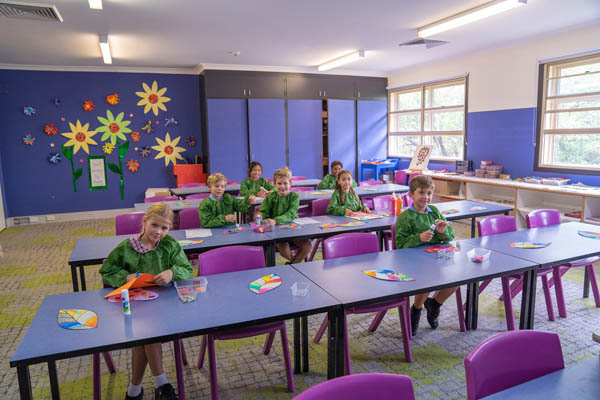 Art Room
We have a designated Art room in the school where weekly Art lessons are held. This is a great space for students to experiment and explore many different artistic skills. Art club sessions also take place in the Art room each week.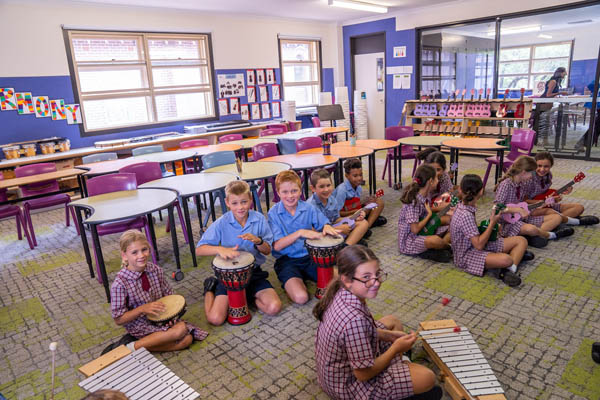 Music Room
The Music room houses an array of musical instruments and resources including bucket drums, ukuleles, piano, keyboard and other percussion instruments.